How to choose Home Espresso Cofee Maker
Semi-automatic and fully automatic espresso coffee maker is usually used for domestic purposes. Experts recommend keeping the following features in mind while buying an espresso machine for domestic purposes.
Metals Used: All espresso machines heat water in a metal unit, and the metal(s) used can affect the taste of the espresso. Brass and steel are a better choice than aluminum.

Heating System: Espresso demands a constant temperature. Very low-end machines use a thermoblock to heat the water. Boiler systems are preferable as they are generally more powerful than thermal blocks or coils.

Durability: Metal or heavy plastic housing is better than lighter-weight plastic housing. Brass or plated brass filter holders (porta-filters) get hot and stay hot while brewing, and can withstand being roughly handled when emptying spent grounds. Aluminum porta-filters don't hold heat as well and are less durable.
Pump Pressure: Sometimes salespeople make the pressure of a pump seem like it's the most important feature. This isn't necessarily the case, but it shouldn't be overlooked. A more powerful pump means a finer grind can be used, increasing the surface area of the coffee and unlocking more of the beans' flavor. Additionally, less expensive steam-driven models can't maintain the correct water temperature or generate the high pressure needed for brewing. Piston-lever models are difficult to master, and super automatics are prohibitively expensive for most people.

Steam Wand: Stovetop and manual lever espresso coffee maker don't usually include a steam wand, but most others do. Some pump machines have two boilers, one for the espresso in which the water doesn't really boil and one for creating steam. This isn't necessary, but it allows the user to make lattes, cappuccinos, etc. faster.

It is important that the frothing mechanism (steam pipe) should work well, have a movable wand, and be easy to clean.

Removable Water Reservoir: A removable water reservoir avoids the build-up of bacteria as the water can be taken out of the coffee maker. For health reasons, it's advisable to not leave water in the machine for extended periods of time.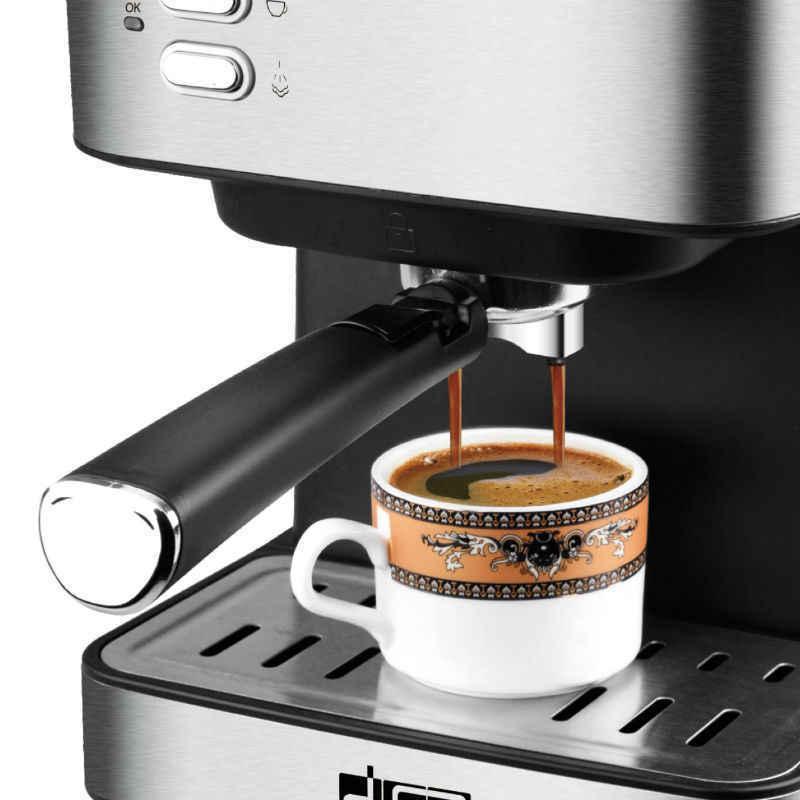 More Power: Units that heat up quickly, generate enough steam to brew and froth at the same time, and reheat quickly between brew cycles (have a short recovery time) are better than those that don't.

Miscellaneous: Other important features include a cup-warming surface and a removable drip tray. Design is an important consideration for those who plan to make their machine a showpiece in the kitchen or dining room. If you have space constraints, be sure to measure your counter space before making a purchase, as some of this espresso coffee maker can be pretty big.